Trusted Ambulatory Transportation for the Elderly and Disabled
Navigating through everyday life, especially with mobility challenges, can be a daunting task. But what if those hurdles could be significantly lowered - or even eliminated with just one call? Americ Transit Services a trusted lifeline in the realm of Non-Emergency Medical Transportation (NEMT). Providing not just door-to-door rides, but also instilling a sense of independence and wellness among its rides. Dive right in to discover how transport services are breaking barriers and carving paths towards dignity, autonomy, and most importantly - better health outcomes for our treasured senior citizens and brave differently-abled individuals.
NON-EMERGENCY MEDICAL TRANSPORTATION
SENIOR CITIZEN TRANSPORT

HANDICAP TRANSPORT

DISABLED TRANSPORT

STANDING APPOINTMENTS

MEDICAL AND DENTAL APPOINTMENTS

WHEELCHAIR, WALKER, & AMBULATORY TRANSPORT

STRETCHER TRANSPORT

FAMILY EVENTS

CHURCH/SOCIAL FUNCTIONS

AIRPORT, TRAIN, AND BUS STATIONS

HOTEL RESERVATIONS

LONG DISTANCE & ONE-WAY TRANSPORT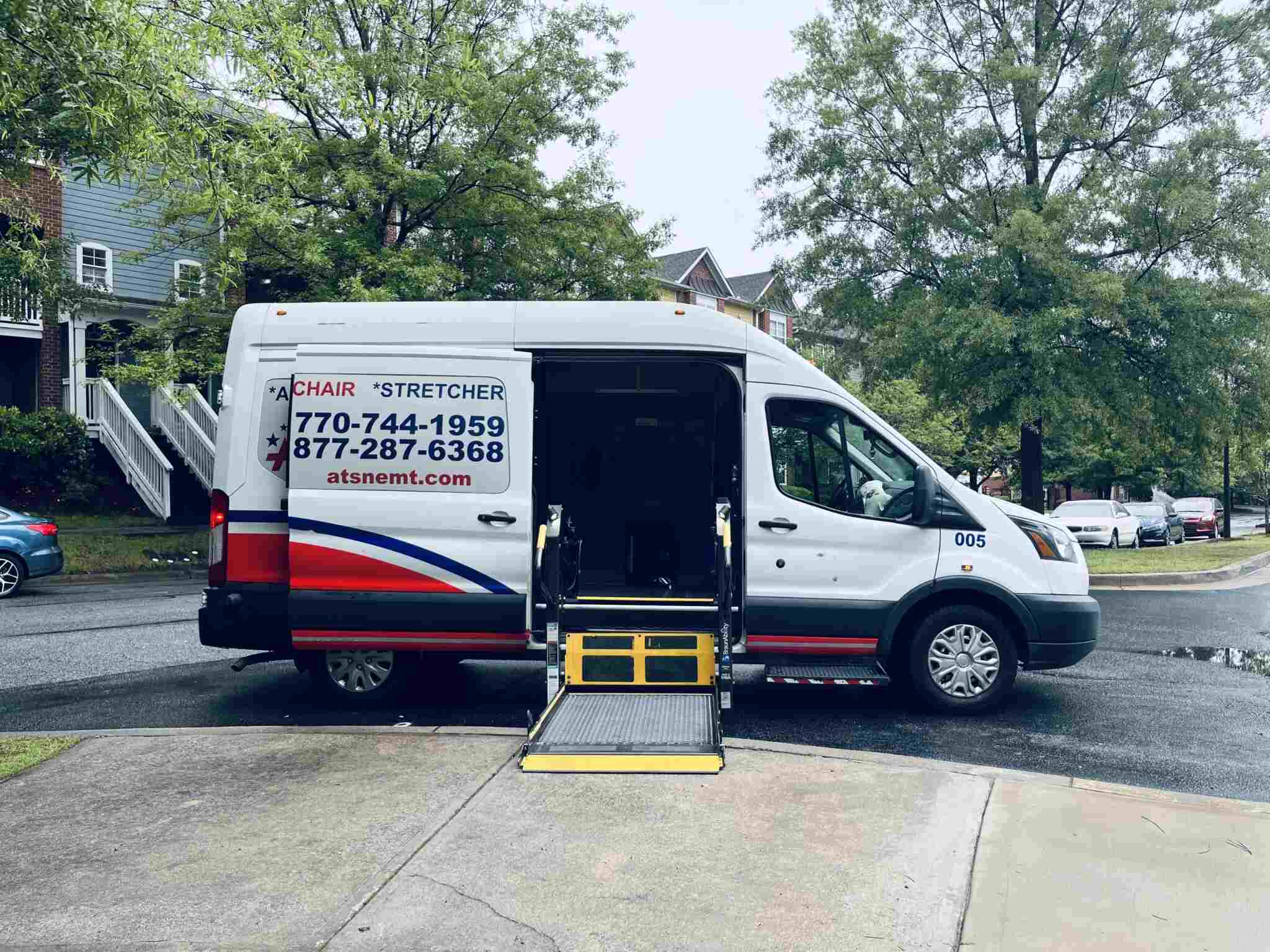 REFER A CLIENT
What Is Ambulatory Transport Services?
Ambulatory transport services provided by Americ Transit Services are a vital lifeline for individuals who require non-emergency transportation due to mobility challenges, disabilities, or medical conditions. This specialized service ensures that elderly and disabled clients can access essential medical appointments, therapies, and other necessary destinations without the stress of finding suitable transport options.
Ambulatory transportation is designed to cater to individuals who have the ability to walk or move with minimal assistance but may still require support and safety measures during their journey. With trained drivers and well-equipped vehicles, Americ Transit Services ensures that clients receive the care and attention they need throughout their trip.
Americ Transit Services ambulatory service is a non-emergency medical transportation service designed for clients who do not require a wheelchair or stretcher but need assistance getting in and out of the vehicle. This service includes assistance from trained drivers to ensure safe entry and exit from the vehicle, as well as transportation to and from medical appointments or other destinations. Customers can expect reliable and professional service from Americ Transit Services ambulatory service.
Service Areas of Americ Transit

Americ Transit Services takes pride in its extensive geographic service scope, ensuring that individuals in need of ambulatory transportation services have access to reliable and accessible services throughout the region. This company goes above and beyond to serve various counties in Georgia, including Fulton, Dekalb, Gwinnett, Clayton, Douglas, Fayette, Henry and Cobb. From bustling cities like Atlanta, Alpharetta, Roswell to vibrant suburban communities such as Kennesaw and Sandy Springs, Americ Transit Services is dedicated to making transportation convenient for its clients.
How Americ Transit Services Improve Accessibility
Americ Transit Services takes great pride in providing reliable and accessible transportation services to individuals with diverse mobility needs. We understand that lack of transportation can be a significant barrier for people with disabilities, medical conditions, or mobility restrictions, preventing them from attending important medical appointments or participating in daily activities. To address this issue, Americ Transit Services offers a specialized wheelchair service, stretcher service and ambulatory service that ensures accessibility for all.
Would you like to make an inquiry? We are only a call away!
Get Started